Hello! My name is Charlie Harrington. I'm a computer programmer and writer living in San Francisco, California. I grew up in Red Bank, New Jersey. Here's a grainy photo of me playing Let It Be on banjo: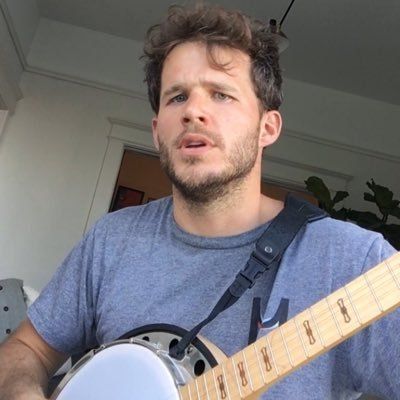 Projects
Active
I'm also writing editing re-editing a novel about robots. If you like adventures and being a kid and summer reading and box fans, then this could be the book for you!
Pretty Much Inactive But Who Knows?
Escaping Web - a podcast with my friend Oz about software engineers who've found their calling outside of routine web development
Von Chomp - iOS "monster" tally counter app where counting tastes delicious
Terminal Man - weird songs that I make on flights using Logic or Garageband
Elsewhere on the Internet
Thank you for visiting my site.
-- The Webmaster